As part of a discussion with a potential client I went through some of the benefits of using Veeam Enterprise Manager across their environment.  After that discussion I thought it would be interesting to get some background on where EM can be used and why, and then go through the initial installation process.  For Part 2 I'll run through the configuration and administration sections.
The clients environment consists of a couple of main sites running corporate applications, and 30+ remote sites running some SCADA systems, and each site needs to be run independently from all of the others, but with a central point of management.  How can this be achieved? Enter Veeam Enterprise Manager.
For each site a full instance of Veeam Backup and Replication will be deployed, with roles split out as required in the corporate sites and an all-in-one deployment for the remote SCADA sites.  Every site is then connected to Enterprise Manager.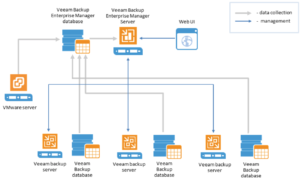 Some of the benefits of EM include:
Centrally manage and update licenses to ensure compliance

Manage jobs across a number of Veeam backup servers

View on-going reporting data for all jobs running on these servers, set up e-mail notifications to get informed on status of all jobs

Search for machines and guest files in backups and replicas

Perform recovery operations for VMs and physical machines, including 1-Click restore, 1-Click guest OS file restore and application items restore (for Microsoft Exchange mailboxes, Microsoft SQL server databases and Oracle databases)

Delegate permissions for restore operations to personnel in charge

Manage VMware vCloud Director organizations and support their administrators with self-service restore portal

Install Veeam plug-in for vSphere web client to vCenter server(s)

Implement data encryption and decryption processes for Veeam solution

Support operations automation, providing access to Veeam RESTful API
A full user guide for Enterprise Manager can be found at: https://helpcenter.veeam.com/docs/backup/em/introduction.html?ver=95
As a point of contrast though let's look at setting it up in my home lab.
After initial download of the software you need to accept the License Agreement
 After agreeing to the EULA a license key is required, if a valid license is already present it is automatically detected
After selecting the components to install a check is made to see if all prerequisites are met, and if not you can automatically select to have these installed
Once the prerequisites are set it's simply a matter of waiting for the installation to complete before moving on to configuration and administration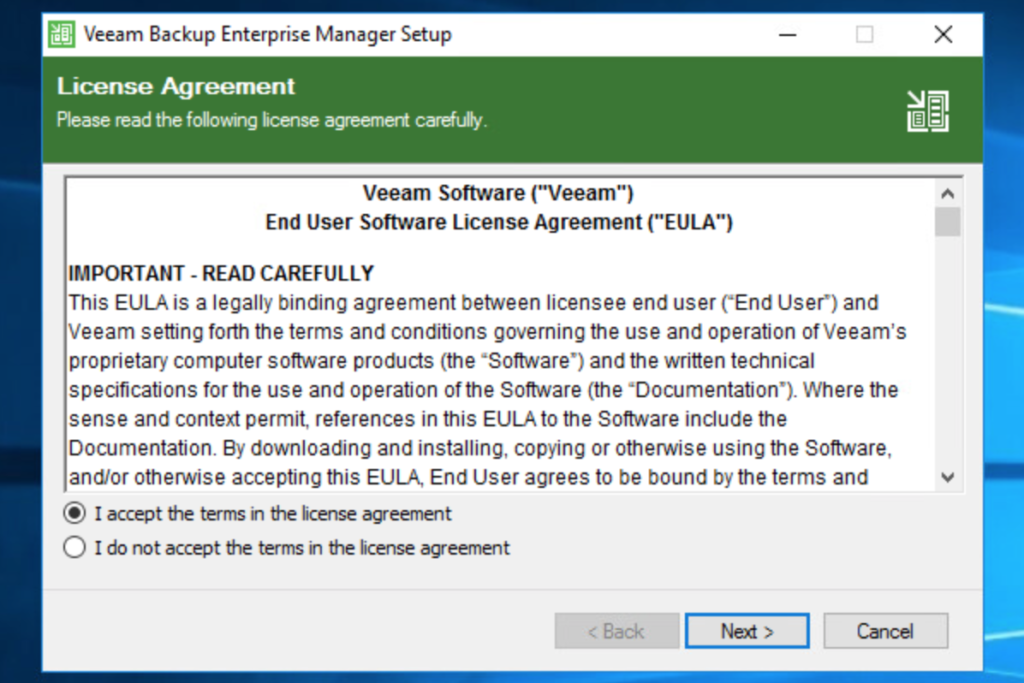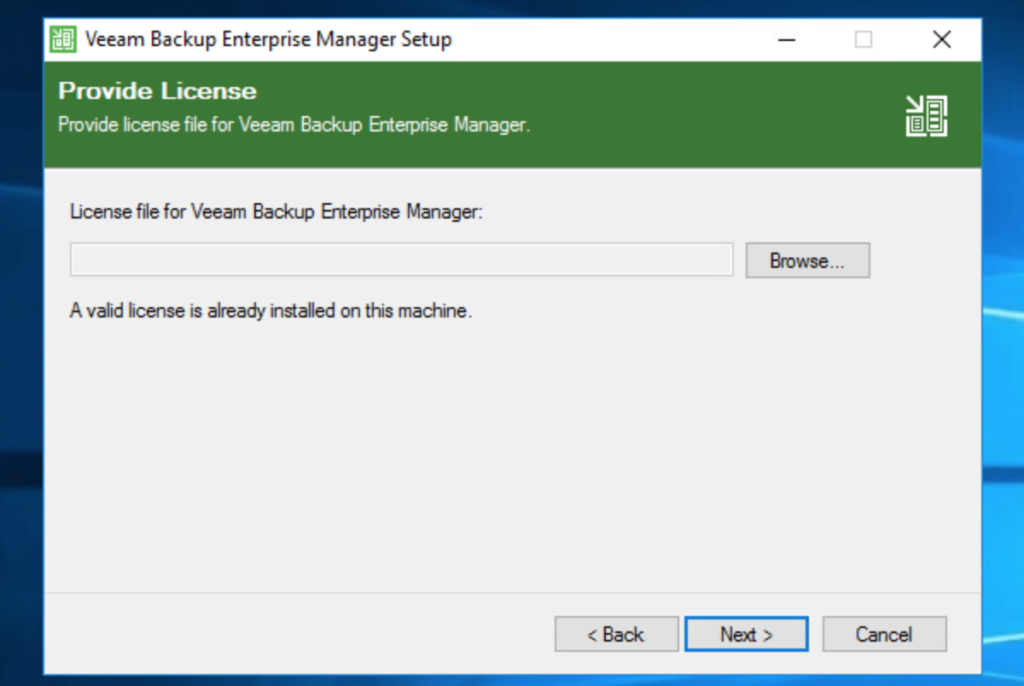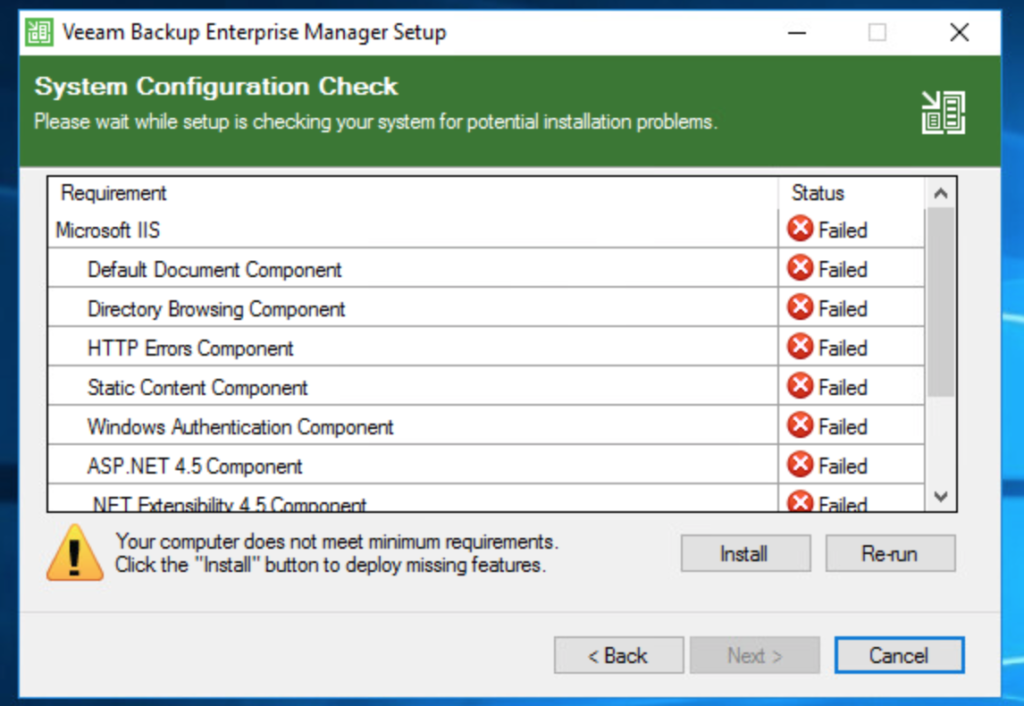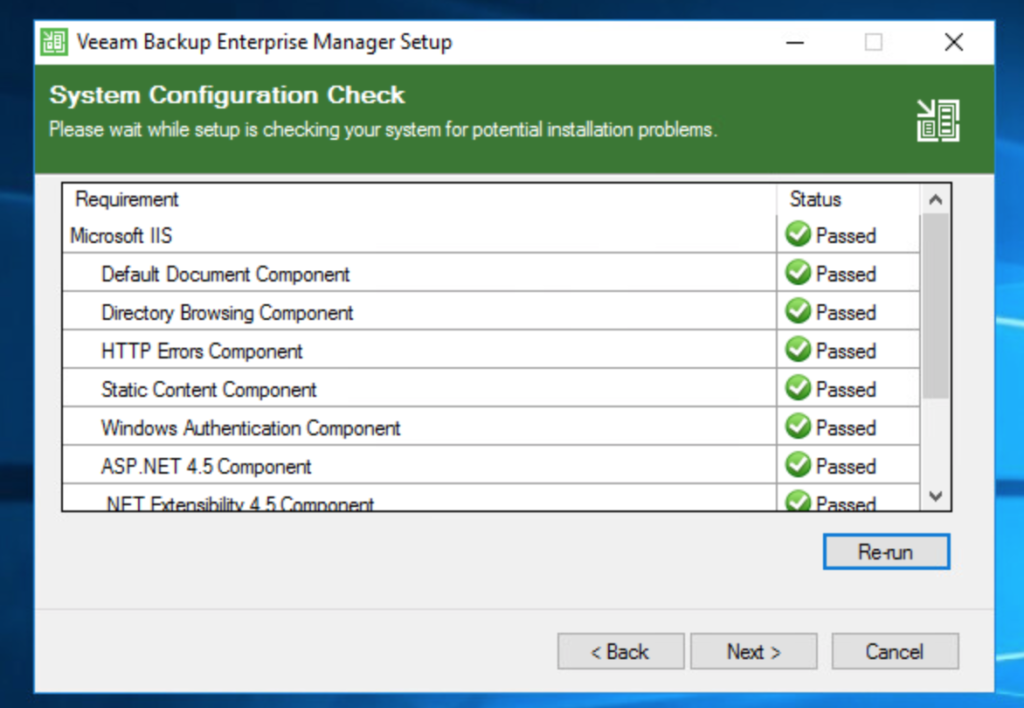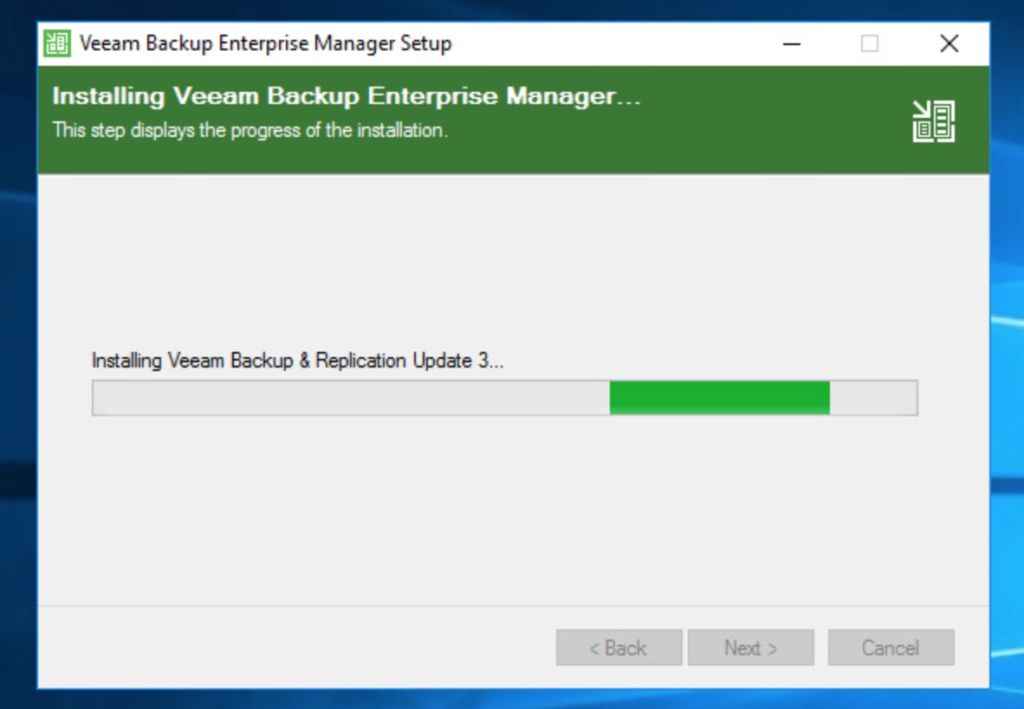 Finally here is a list of the ports that are required to be open for EM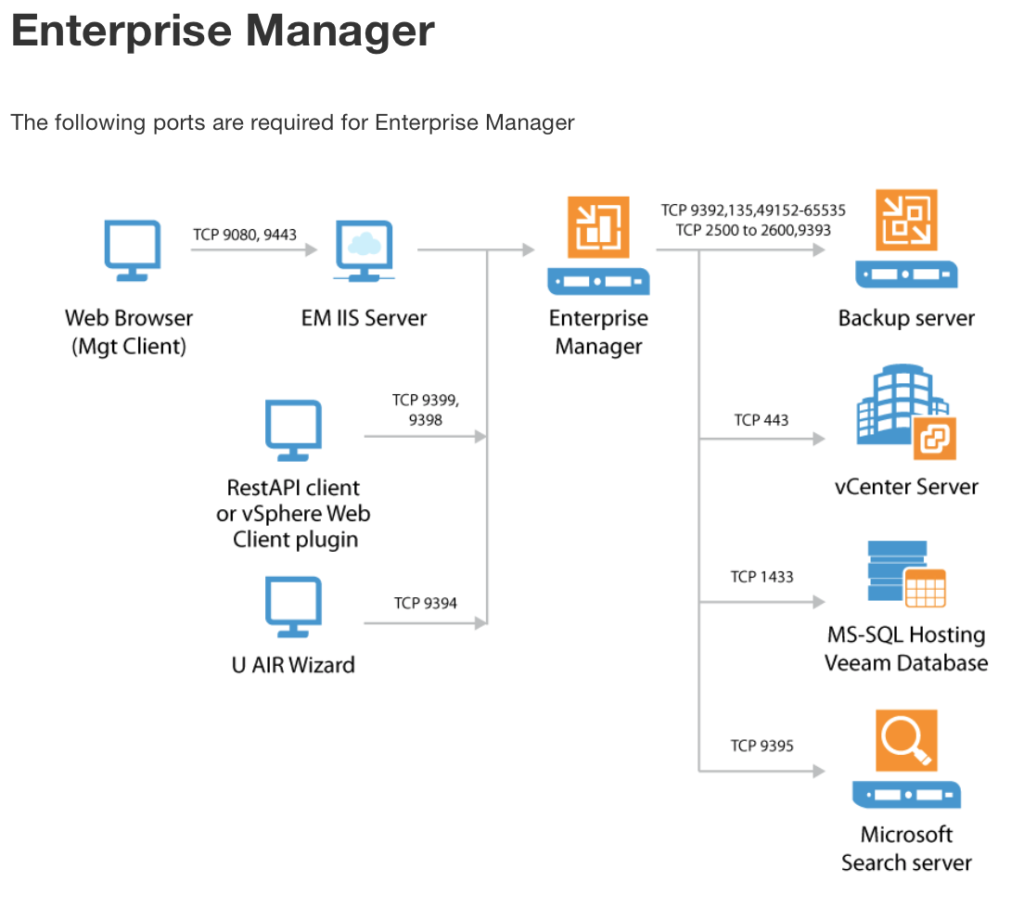 Stay tuned for Part 2 where I will cover the initial configuration of Veeam Enterprise Manager