Veeam has the ability to connect to numerous Cloud and Service Providers globally built right into the console. You can select an SP based on the type of service that you would like, either Backup-as-a-Service or Disaster-Recovery-as-a-Service (DRaaS), and how much you want to pay for that service. Once selected it as simple as the Service Provider giving you three items, a URL or IP address to connect too, and a username and password to access the Service.
Once you have this information all you need to do is add it to your Veeam Console and the Service that you have been provided will be available. You can see in the screenshot below the steps that are required.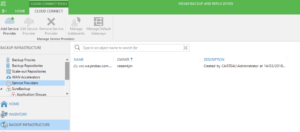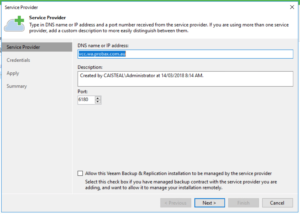 If you want to allow your Service Provider to provide value-adds to your environment it's as simple as ticking the "Allow remote access" box, and now the SP can manage your backups as well, a full BaaS solution, rather than simple off-site storage.
Using off-site storage
We now have a repository in the cloud, so let's take look at adding a backup copy job to take a copy from the on-premise Beta site to cloud.
No need for tape to go off site with this job.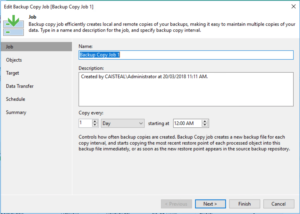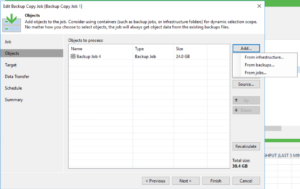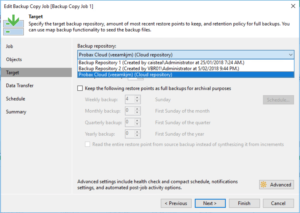 At this point you can optionally enable Grandfather-Father-Son retention settings for long term archive of your backups as well.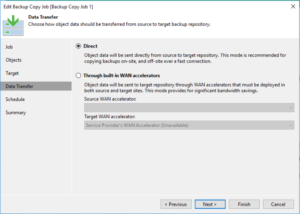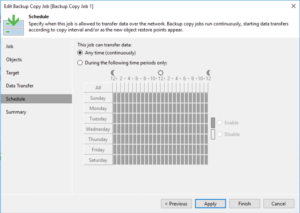 And here we are, a copy of a VM off-site in a Service Provider environment, unfortunately my network link out of my server room under the stairs is pretty limited, so the upload speeds are pretty bad.