I spent a week at the start of the year in Bangkok for Sales Kick Off.  Each year the company sends me to different parts of the world and Bangkok wasn't somewhere I thought I'd end up getting to see.  Just getting to Bangkok was a mini adventure up to Singapore and across, once again the tyranny of distance was in effect.  Getting to see everyone from the company was great, and the updates on where the company is going was invaluable.  And I picked up a couple of awards.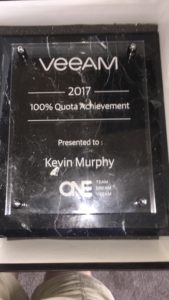 I managed to get a few hours before and after the conference to have a look around, so I went to some of the temples.  They were all amazing and had lots of tourists doing the happy snap thing, and locals praying.  In general it felt a little too hot to do much of anything.  I also went to a shopping centre and paid to have the dead skin on my feet eaten by some little critters, possibly the strangest feeling going.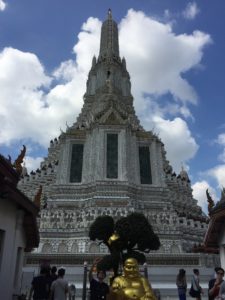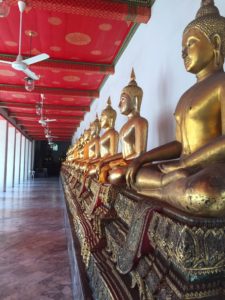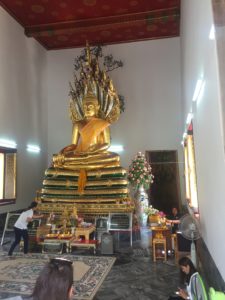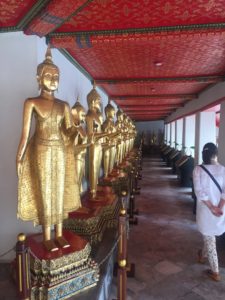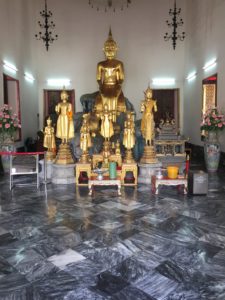 Reclining Buddha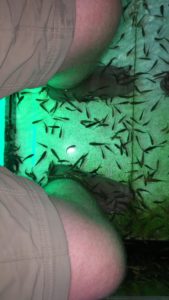 Getting my feet eaten!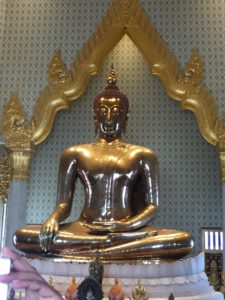 Solid Gold Buddha