I was lucky enough to be able to spend last weekend in the Adelaide Hills with my family and friends.  The Adelaide Hills are around 30 minutes drive from the CBD, and have wineries, breweries, and great spots for food.
As this was a family outing, and the first trip on a plane for Snuffleufugus, there was a bit of planning required.  This was mainly around how to make our lives, and those of other people on the plane a bit easier with a baby on board.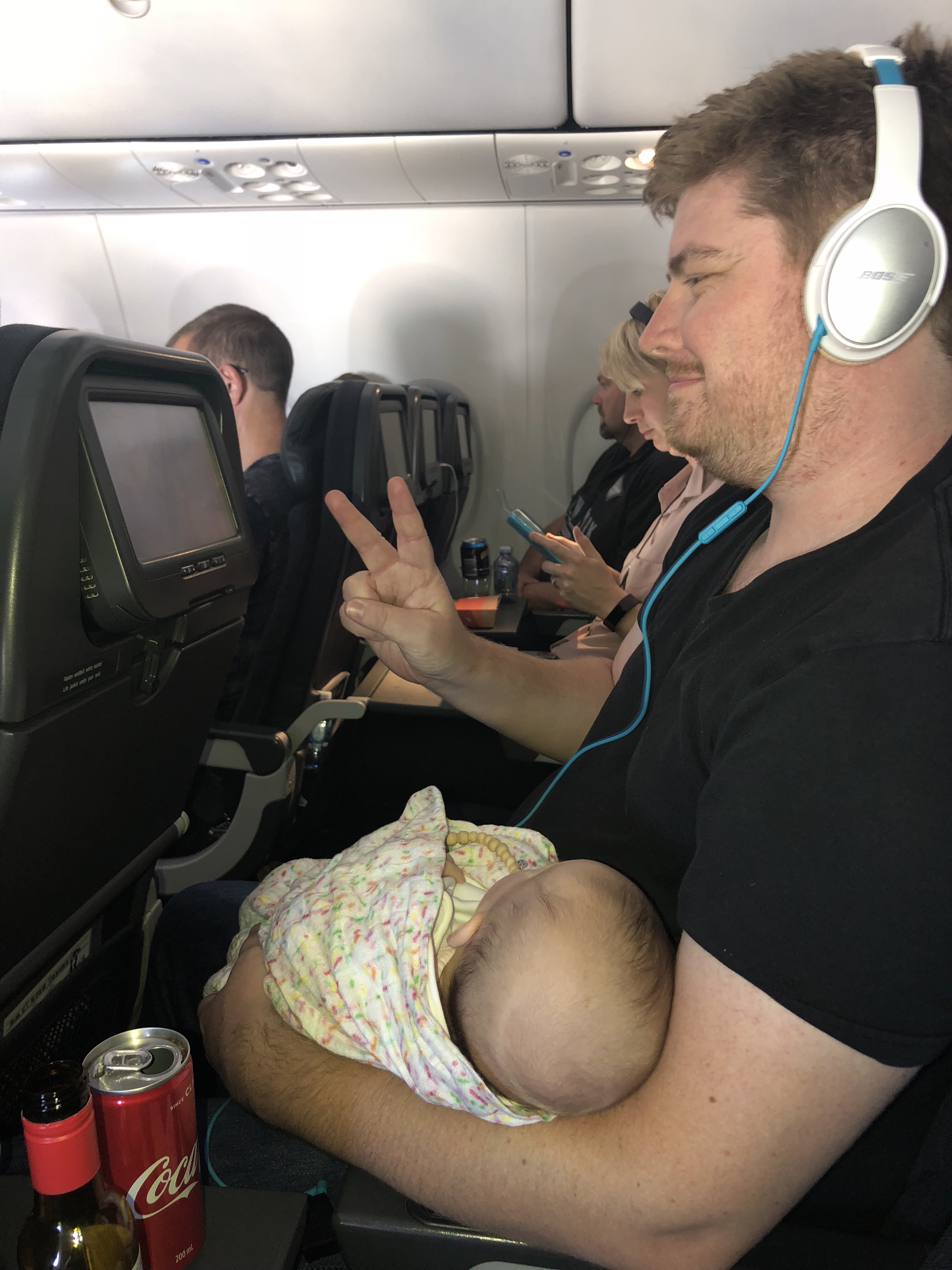 As I was heading to Adelaide for work I needed to take all the usual bits and pieces for work, along with all of the associated bits and pieces of travelling with a 8 week old.  Mainly nappies.  I've decided I can never have too many nappies.
After packing everything, including our pram, we went to Perth Airport and went through check-in.  This is normally something that takes me around two minutes, with a baby it takes 30 minutes as there is extra luggage and check in with assistance required.  After the bags were dropped we went on the 3 hour hop over the Nullarbor and arrived to our family car rental (oh how I miss cars with powerful engines) and a quick drive to the hotel.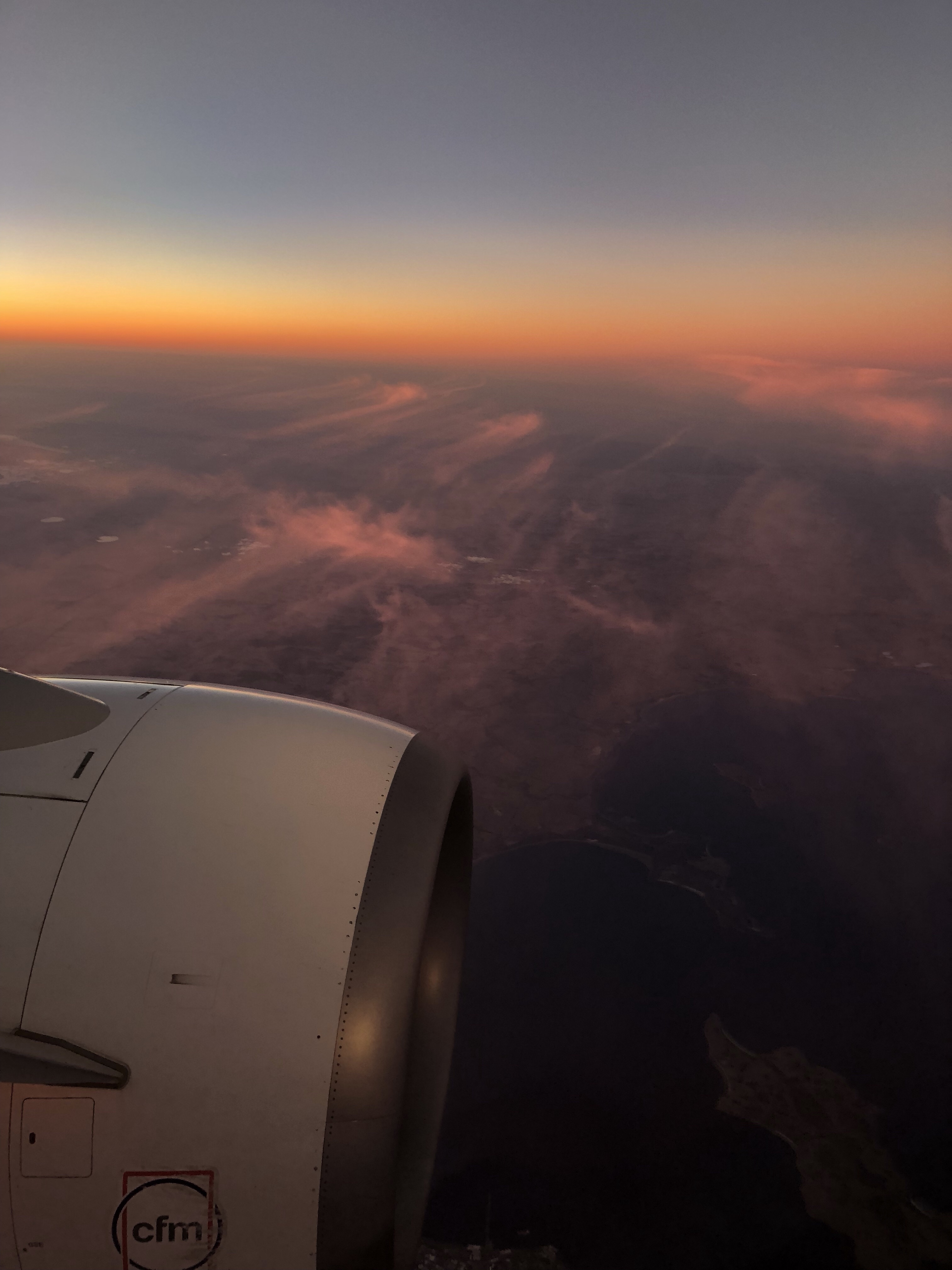 The next day we went to Hahndorf to meet some family for brunch at the wonderful The Seasonal Garden Cafe.  This is possibly one of the healthiest brunch spot's I've ever been in my life, so I immediately ordered pancakes and bacon!  It was amazing.  My wonderful partner ordered green eggs, an amazingly healthy looking dish.  After a three hour brunch we went across the road to Somerled Wines and I can highly recommend the Tempranillo 2014 and the Shiraz.  We then went for a walk around Hahndorf and I picked up some German style sausages (I'm hoping I get to take them back to Perth) as well as some chocolates from Germany, and some Pretzels.  And more nappies.  We finished the day up having dinner with family at home.
The Sunday started slowly with breakfast at Kiosk on 16 (a bacon sandwich for me) before heading to the Hills again and Shaw + Smith.  Shaw + Smith is in amazingly beautiful spot and was Snuffleufugus first winery.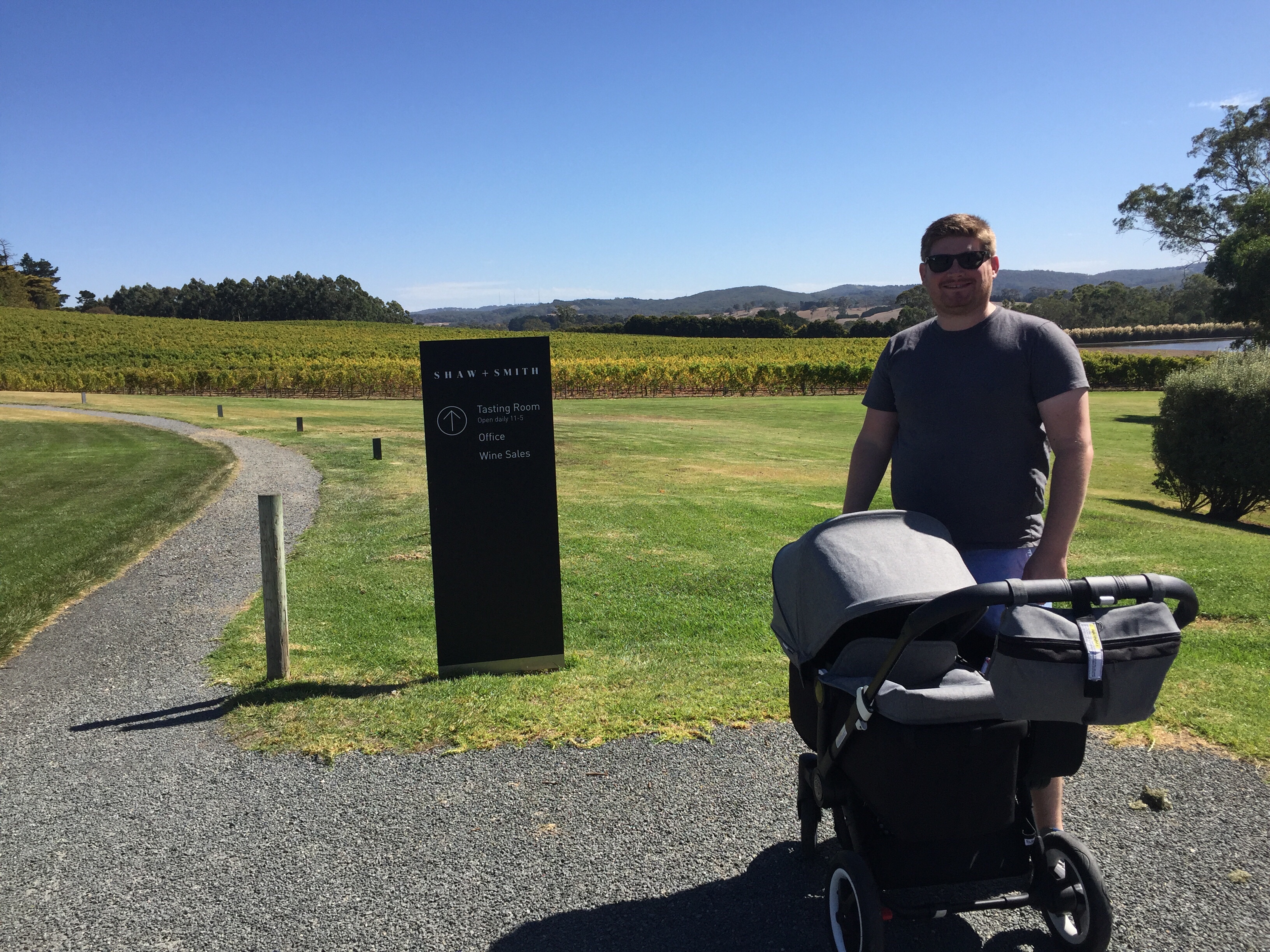 We ended up being looked after in the Boardroom and I chose the Limited Release Tasting Flight.  Over the next hour or two we had detailed discussions with the Sommelier around Shaw + Smith, how they make wine, and some of the unique characteristics of the wines, and of the region.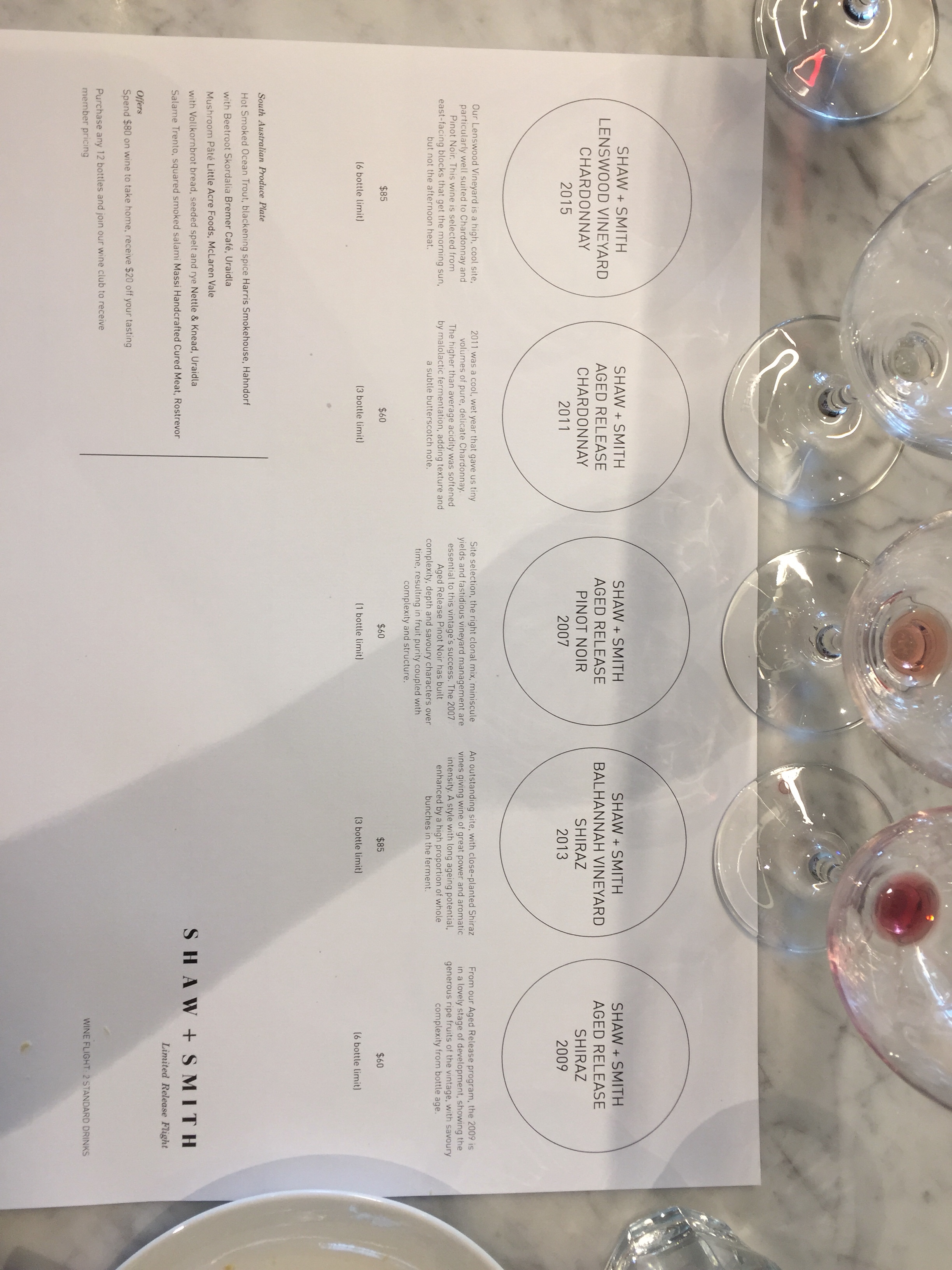 After a forgettable lunch at a German restaurant in Hahndorf we went out to Bird in Hand, another amazing spot for the final wine tasting of the trip.  At this point we said goodbye to our friends Neal and Amber who are going around Australia by road and came on the Gibb River Road trip with me.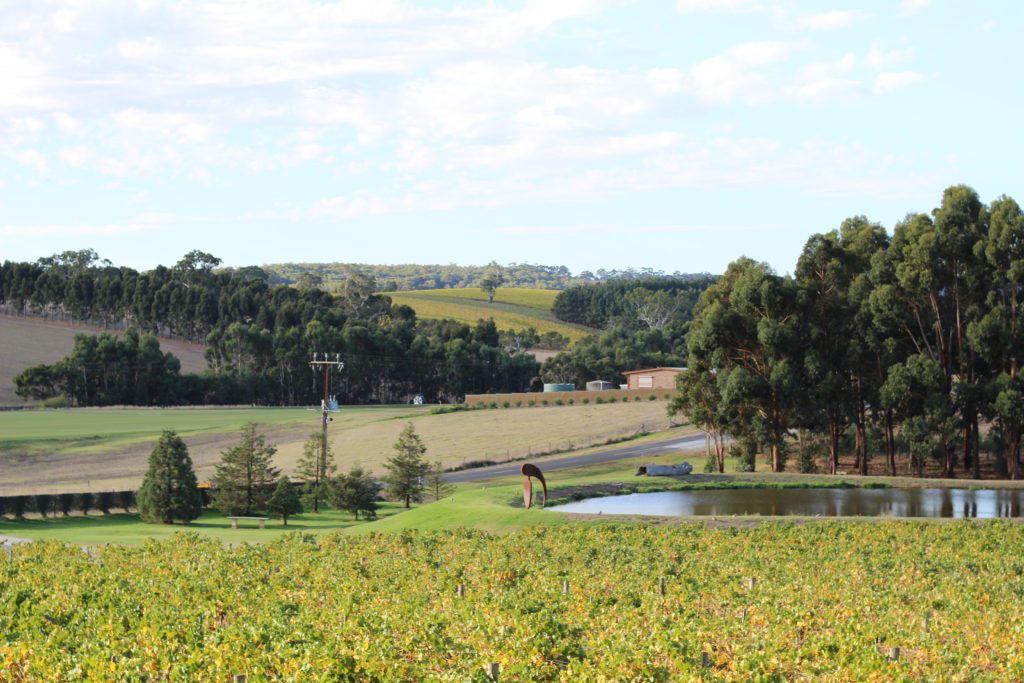 The final stop of the weekend was a cheeky wine at the hotel, and some much needed Daddy Daughter time.